Compliant GMP calibration with Heartbeat Verification
Built-in verification for optimized calibration and cGMP compliance in life sciences
Calibration program intervals depend on process criticality and the long-term stability of measurement instrumentation. When it's time for calibration, process interruption is inevitable and seals must be broken to apply a calibration fluid to the instrument. The latest generation of mass flowmeters are so reliable that calibration cycles of two years or longer are possible. However, with extended intervals comes an increased risk of a random failure going undetected in the meantime.
How we can help
Inbuilt verification technology such as Heartbeat Technology by Endress+Hauser provides security between each calibration program and can even be used in strictly regulated industries according to certification by TÜV. The increased availability and measuring point reliability that Heartbeat Technology offers are just two of the many benefits driving life sciences industry users to optimize their calibration procedures. Combining wet calibrations with Heartbeat Verification helps you to:
Decrease calibration frequency and increase intervals between wet calibrations

Increase confidence in your measurements between wet calibrations

Fulfil the traceability requirements according to ISO 9001 - third-party certified

Ensure measurement accuracy without process interruption
Optimize your calibration and cGMP compliance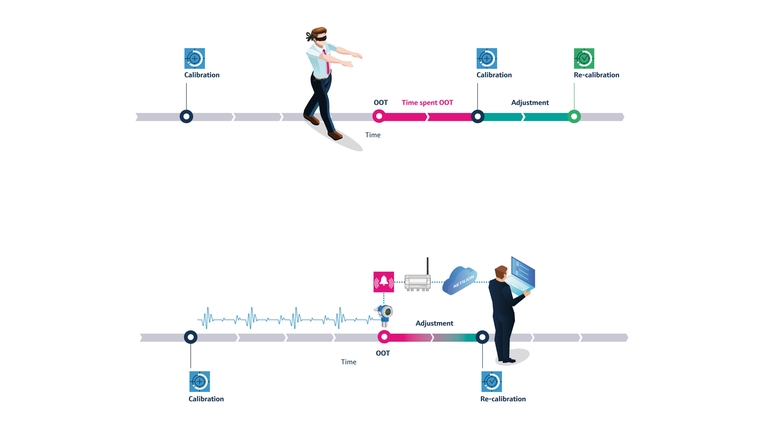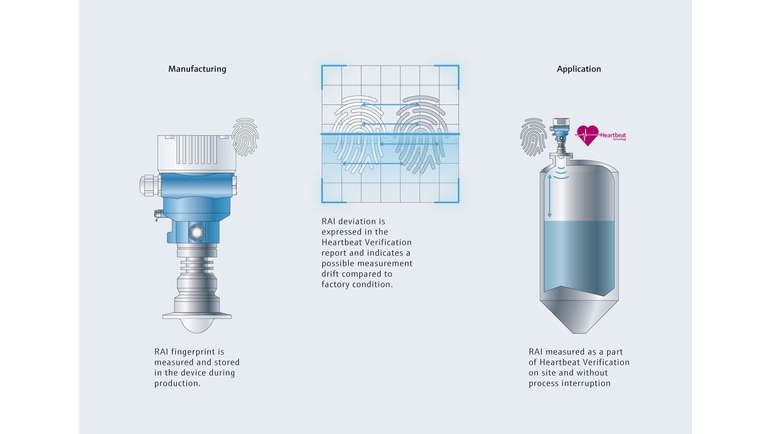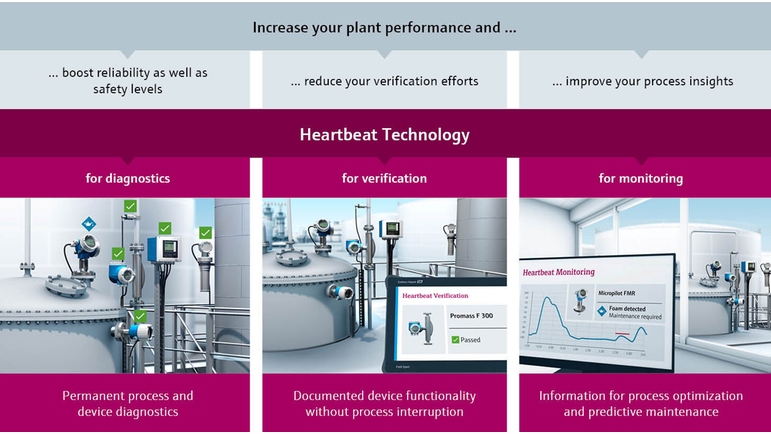 优势
Instruments with Heartbeat Technology are designed to deliver consistent and reliable measuring values for many years of operation. The Heartbeat Verification capabilities allow for wet calibrations to be significantly reduced without jeopardizing compliance. Fewer calibrations also lead to better overall equipment effectiveness and increases plant availability. The reliable data and certified proof that process values are correct between calibration events reduces the risk of quality issues.
1.5 hours

time saved per verification

500 - 1'000 Euro

saved annually on calibration depending on the device
| FLEX产品选型 | 仪表技术性能 | 选型便捷程度 |
| --- | --- | --- |
| | 仪表技术性能 | 选型便捷程度 |
| | 仪表技术性能 | 选型便捷程度 |
| | 仪表技术性能 | 选型便捷程度 |
| | 仪表技术性能 | 选型便捷程度 |