Liquiphant FTL62 - the coated sensor for aggressive media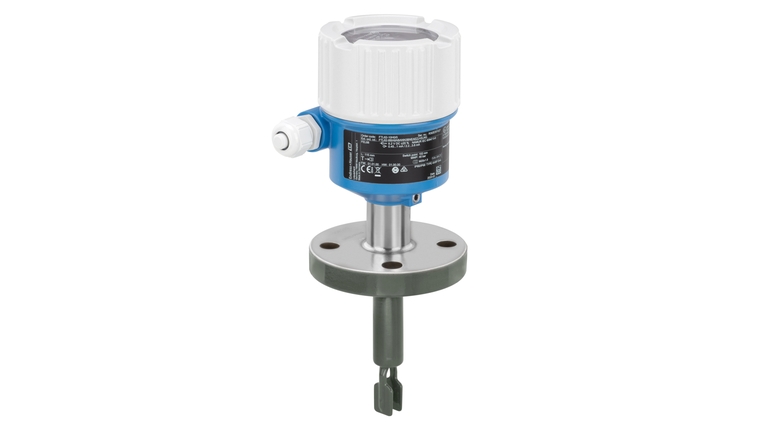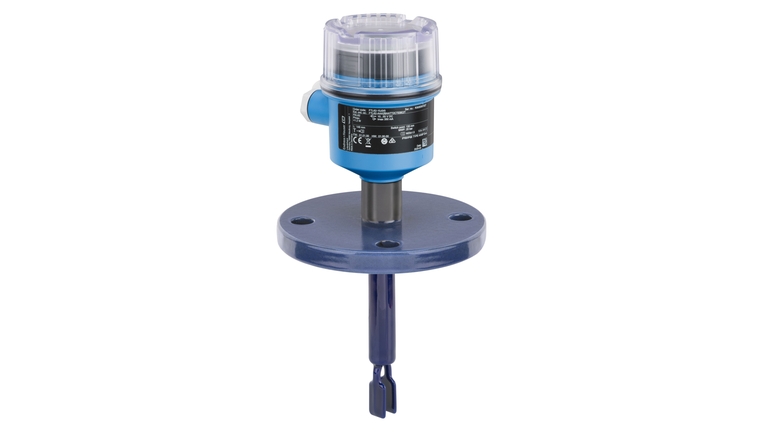 A level switch for aggressive and pumpable liquids
Liquiphant FTL62 has a strong focus on specific applications with aggressive liquids and simplicity with easy proof testing, reliability and safety (SIL) with compliance to IEC 61508, API 2350 and WHG. The vibronic device is determined for a safe and active measuring technology in aggressive liquids and want a reliable and proven point level detection for tank overfill prevention and pump dry run protection. The FTL62 is easy to use, has a digital connection and gives a real-time data at hand.
| FLEX产品选型 | 仪表技术性能 | 选型便捷程度 |
| --- | --- | --- |
| | 仪表技术性能 | 选型便捷程度 |
| | 仪表技术性能 | 选型便捷程度 |
| | 仪表技术性能 | 选型便捷程度 |
| | 仪表技术性能 | 选型便捷程度 |
产品规格参数

过程温度

过程压力(绝压)/最大过压限定值

Vacuum...40 bar
Vacuum...580 psi

最小介质密度
快速选择
从我们建议的选项中选择
个性化配置
从所有可用选项中继续选择
优势

Universal measuring principle for limit detection – proven vibronic technology

Developed according IEC 61508 for highest safety – SIL2/3 applications (3rd party approved)

Periodic proof testing is quickly and simple organized with guided wizards via the...
应用领域

Point level switch with extension tube for pumpable liquids

Coated sensor for aggressive media: ECTFE (Halar), PFA (EdlonTM, Ruby Red, conductive), Enamel

Process temperature: -60 °C to +150°C

Process pressure: -1 to +40bar

Ambient temperature: -60...
文档/手册/软件
Density Computer FML621 with Liquiphant FTL62 Density

Vibronic

Liquiphant FTL62

Vibronic

Liquiphant FTL62

Vibronic

Liquiphant FTL62 Density

Vibronic

Liquiphant FTL62

Vibronic

Short Instruction (KA)

11/20

Liquiphant FTL62 Density

Vibronic

Short Instruction (KA)

11/20

Dummy plug M20×1.5, dummy plug NPT½

Liquiphant, Gammapilot,
Cerabar, Deltabar
Prothermo NMT81

Cable gland M20x1.5

Liquiphant, Gammapilot
Cerabar, Deltabar

Cover, cover seal

Liquiphant FTL41, FTL51B, FTL62, FTL64
Gammapilot FMG50
Cerabar PMC51B, PMP51B, PMC71B, PMP71B
Deltabar PMD55B, PMD75B, PMD78B

Terminal module, 4 to 20 mA

Gammapilot FMG50, Prothermo NMT81
Cerabar PMC71B, PMP71B
Deltabar PMD75B, PMD78B
Liquiphant FTL51B, FTL62, FTL64

Ground terminal

Liquiphant, Gammapilot,
Cerabar, Deltabar

LED module VU120

Liquiphant FTL51B, FTL62, FTL64

Bluetooth module VU121

Liquiphant FTL51B, FTL62, FTL64

M12 plug (housing side)

Liquiphant, Gammapilot,
Cerabar, Deltabar

Electronic insert FEL6x

Liquiphant FTL51B, FTL62, FTL64

Liquiphant FTL62

ATEX:
II 1/2 G Ex ia IIC/IIB T6...T1 Ga/Gb
II 2 G Ex ia IIC/IIB T6...T1 Gb
II 1/2 D Ex ia IIIC Txxx°C Da/Db
II 2 D Ex ia IIIC Txxx°C Db
IECEx:
Ex ia IIC/IIB T6...T1 Ga/Gb
Ex ia IIC/IIB T6...T1 Gb
Ex ia IIIC Txxx°C Da/Db
Ex ia IIIC Txxx°C Db

Liquiphant FTL62

ATEX:
II 1/2 G Ex ia IIC/IIB T6...T1 Ga/Gb
II 2 G Ex ia IIC/IIB T6...T1 Gb
IECEx:
Ex ia IIC/IIB T6...T1 Ga/Gb
Ex ia IIC/IIB T6...T1 Gb

Liquiphant FTL62

ATEX:
II 1/2 G Ex db eb IIC/IIB T6...T1 Ga/Gb
II 2 G Ex db eb IIC/IIB T6...T1 Gb
IECEx:
Ex db eb IIC/IIB T6...T1 Ga/Gb
Ex db eb IIC/IIB T6...T1 Gb

Liquiphant FTL62

ATEX:
II 3 G Ex ec IIC/IIB T6...T1 Gc
II 3 G Ex ec nC IIC/IIB T6...T1 Gc
II 3 D Ex tc IIIC Txxx°C Dc
IECEx:
Ex ec IIC/IIB T6...T1 Gc
Ex ec nC IIC/IIB T6...T1 Gc
Ex tc IIIC Txxx°C Dc

Liquiphant FTL62

ATEX:
II 1/2 G Ex db IIC/IIB T6...T1 Ga/Gb
II 2 G Ex db IIC/IIB T6...T1 Gb
II 1/2 D Ex ta/tb IIIC Txxx°C Da/Db
II 2 D Ex tb IIIC Txxx°C Db
IECEx:
Ex db IIC/IIB T6...T1 Ga/Gb
Ex db IIC/IIB T6...T1 Gb
Ex ta/tb IIIC Txxx°C Da/Db
Ex tb IIIC Txxx°C Db

Liquiphant FTL62

ATEX:
II 1/2 G Ex db IIC/IIB T6...T1 Ga/Gb
II 2 G Ex db IIC/IIB T6...T1 Gb
IECEx:
Ex db IIC/IIB T6...T1 Ga/Gb
Ex db IIC/IIB T6...T1 Gb

Bluetooth® module VU121

Suitable for Liquiphant FTL51B, FTL62, FTL64
Certified according to:
ATEX/IECEx:
Ex ia, Ex db, Ex db eb, Ex ec,
Ex ta/tb, Ex tb, Ex tc
EPL:
Ga, Ga/Gb, Gb, Gc, Da/Db, Db, Dc

Adapter/cable gland

Level measurement, pressure measurement

Bluetooth® module VU121

Remote operation via Bluetooth® wireless technology

Liquiphant FTL51B, FTL62, FTL64

Application package
Heartbeat Verification + Monitoring

Weather protection cover

Level measurement, pressure measurement

M12 socket

Accessories for Liquipoint, Liquitrend, Liquiphant, Ceraphant, Cerabar,
Deltabar, Gammapilot

Liquiphant FTL62 Density and Density Computer FML621

Vibronic

Cable gland M20 Ex d

for the Japanese market

Liquiphant FTL62 with electronic insert FEL68

Vibronic

Functional Safety (FY)

09/20

Liquiphant FTL62 with electronic insert FEL64, FEL64DC

Vibronic

Functional Safety (FY)

09/20

Liquiphant FTL62 with electronic insert FEL62

Vibronic

Functional Safety (FY)

09/20

Liquiphant FTL62 with electronic insert FEL61

Vibronic

Functional Safety (FY)

09/20

Liquiphant FTL62 with electronic insert FEL67

Vibronic

Functional Safety (FY)

09/20

The challenge and solution, inventory Management of NGLs in 1.3m x 500m horizontal vessels

White Paper - As presented at the Canadian School of hydrocarbon
measurement
calgary 2018

Innovation brochure Liquiphant FTL62

Liquiphant FTL62 –
the specialist for aggressive liquids ensures plant safety and efficiency

Liquiphant

产品型号: FTL51B-, FTL62-, FTL64-
一致性声明编号: EC_00750_02.19

Liquiphant

产品型号: FTL51B-, FTL62-, FTL64-
一致性声明编号: EC_00751_02.19

Liquiphant

产品型号: FTL41-, FTL51B-, FTL62-, FTL64-
一致性声明编号: EC_00721_02.18

Liquiphant

产品型号: FTL51B-, FTL62-, FTL64-
一致性声明编号: EC_00724_02.18

Liquiphant

产品型号: FTL41-, FTL51B-, FTL62-, FTL64-
一致性声明编号: EC_00749_02.19

Liquiphant, Nivotester

产品型号: FTL325N-, FTL51B-, FTL62-, FTL64-
一致性声明编号: SIL_00361_01.20

Liquiphant

产品型号: FTL62-
一致性声明编号: SIL_00351_01.20

Liquiphant

产品型号: FTL62-
一致性声明编号: SIL_00347_01.20

Liquiphant, Nivotester

产品型号: FTL325N-, FTL51B-, FTL62-, FTL64-
一致性声明编号: SIL_00359_01.20

Liquiphant, Nivotester

产品型号: FTL325N-, FTL51B-, FTL62-, FTL64-
一致性声明编号: SIL_00360_01.20

Liquiphant, Nivotester

产品型号: FTL325P-, FTL51B-, FTL62-, FTL64-
一致性声明编号: SIL_00352_01.20

Liquiphant, Nivotester

产品型号: FTL325N-, FTL51B-, FTL62-, FTL64-
一致性声明编号: SIL_00358_01.20

Liquiphant, Nivotester

产品型号: FTL325P-, FTL62-
一致性声明编号: SIL_00355_01.20

Liquiphant

产品型号: FTL62-
一致性声明编号: SIL_00357_01.20

Liquiphant, Nivotester

产品型号: FTL325P-, FTL62-
一致性声明编号: SIL_00353_01.20

Liquiphant

产品型号: FTL62-
一致性声明编号: SIL_00348_01.20

Liquiphant, Nivotester

产品型号: FTL325P-, FTL62-
一致性声明编号: SIL_00356_01.20

Liquiphant

产品型号: FTL62-
一致性声明编号: SIL_00349_01.20

Liquiphant, Nivotester

产品型号: FTL325N-, FTL51B-, FTL62-, FTL64-
一致性声明编号: SIL_00362_01.20

Liquiphant

产品型号: FTL62-
一致性声明编号: SIL_00350_01.20

Liquiphant, Nivotester

产品型号: FTL325P-, FTL62-
一致性声明编号: SIL_00354_01.20

Liquiphant

产品型号: FTL41-, FTL51B-, FTL62-, FTL64-
地区/国家: International (IECEx)
认证机构: KIWA
保护: Ex ec, Ex t, Ex ia, Ex d e, Ex d

Liquiphant

产品型号: FTL51B-, FTL62-, FTL64-
地区/国家: Europe (ATEX)
认证机构: Endress+Hauser
类别: II 3 D, II 3 G
保护: , Ex ec

Liquiphant

产品型号: FTL41-, FTL51B-, FTL62-, FTL64-
地区/国家: Europe (ATEX)
认证机构: KIWA
类别: II 1 G, II 1/2 G, II 1/2 D, II 2 G, II 2 D
保护: Ex t, Ex ia, Ex d e, Ex d

Liquiphant

产品型号: FTL41-, FTL51B-, FTL62-, FTL64-
地区/国家: Germany
认证机构: DIBt
证书号: Z-65.11-590

Liquiphant

产品型号: FTL41-, FTL51B-, FTL62-, FTL64-
地区/国家: Germany
认证机构: DIBt
证书号: Z-65.40-591

Micropilot, Micropilot S, Minicap, Nivector, Prosonic M, Prosonic S, Prosonic T, Pumpenschutz, Solicap M, Solicap S, Soliphant M, Soliphant T, SYSTEM, Doppelstabsonde, Dreistabsonde, Einstabsonde, Levelflex, Liquicap M, Liquicap T, Liquiphant, Liquiphant FailSafe, Liquiphant M, Liquiphant S, Liquipoint, Liquipoint T, LIQUITREND

产品型号: FTL51C-, FTL51B-, FTL51-, FTL50H-, FTL50-, FTL41-, FTL33-, FTL31-, FTI77-, FTI56-, FTI55-, FTI52-, FTI51-, FTI26-, FTC968Z-, FTC262-, FTC260-, FMU44-, FMU43-, FTL51H-, FTL62-, FTL64-, FTL70-, FTL71-, FTL80-, FTL81-, FTL85-, FTM20-, FTM21-, FTM50-, FTM51-, FTM52-, FTW23-, FTW31-, FTW32-, FTW33-, NMR81-, NMR84-, QMW43-, FMU42-, 11362Z-, 11363Z-, 11371-, 11375Z-, 11961Z-, FDU90-, FDU91-, FDU91F-, FDU92-, FDU93-, FDU95-, FMI21-, FMI51-, FMI52-, FMP50-, FMP51-, FMP52-, FMP53-, FMP54-, FMP55-, FMU41-, FMU40-, FMU30-, FMR67-, FMR62-, FMR60-, FMR57-, FMR56-, FMR540-, FMR54-, FMR532-, FMR53-, FMR52-, FMR51-, FMR50-, FMR20-, FMR10-, FMP57-, FMP56-
认证机构: TÜV

Liquiphant

产品型号: FTL51B-, FTL62-, FTL64-
地区/国家: International
认证机构: TÜV

Safety Integrity Level (SIL)

Liquiphant

产品型号: FTL41-, FTL51B-, FTL62-, FTL64-
地区/国家: International
认证机构: LR

Liquiphant

地区/国家: