Differential pressure
Deltabar PMD75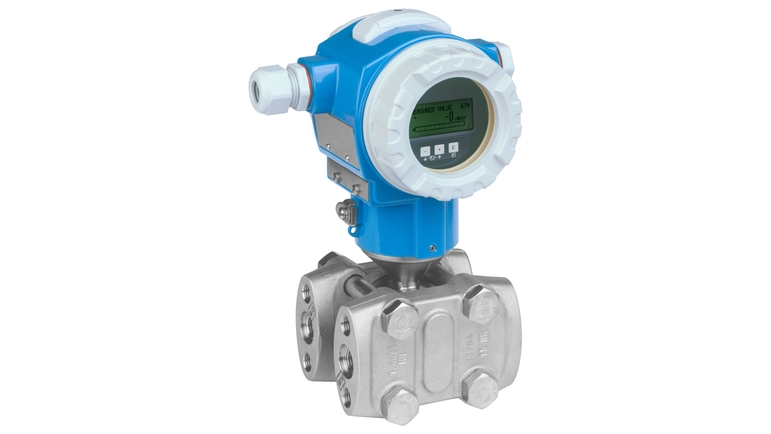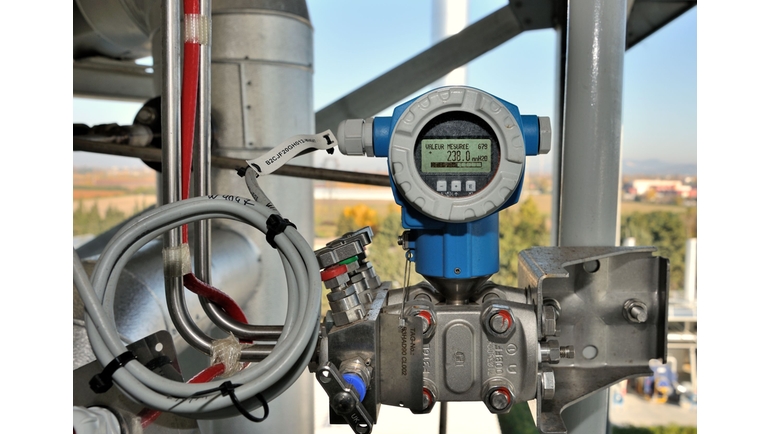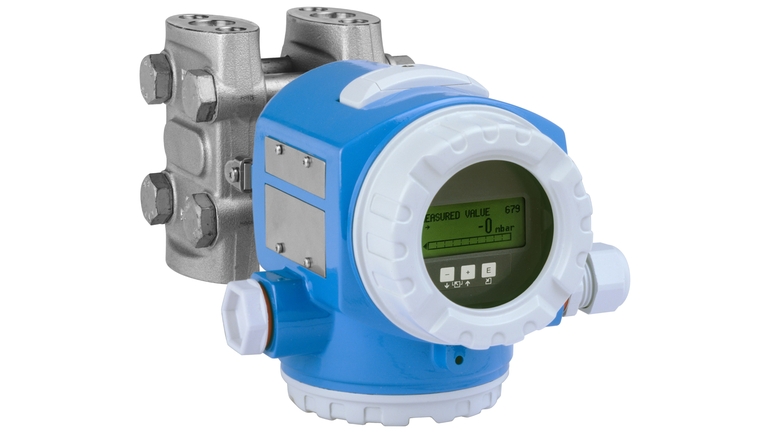 Differential pressure transmitter with metal sensor for measurement of pressure differences
The Deltabar PMD75 differential pressure transmitter with piezoresistive sensor and welded metallic membrane is used in all industries for continuous measurement in liquids, vapors and gases. The 3-key operation enables simple and reliable commissioning and operation. The integrated HistoROM data module allows easy management of process and device parameters. Designed according to IEC 61508 for use in SIL2/3 safety applications.
| FLEX产品选型 | 仪表技术性能 | 选型便捷程度 |
| --- | --- | --- |
| | 仪表技术性能 | 选型便捷程度 |
| | 仪表技术性能 | 选型便捷程度 |
| | 仪表技术性能 | 选型便捷程度 |
| | 仪表技术性能 | 选型便捷程度 |
产品规格参数

最大测量误差

测量精度

过程温度

-40...85 °C
(–40...185 °F)

介质温度范围

压力测量范围

10mbar...40bar
(0.15...600 psi)

过程压力(绝压)/最大过压限定值

主要接液部件

Alloy C276合金
316L
Monel
钽

最大测量距离

最大过程压力

过程膜片的材质

传感器

10 mbar...40 bar
(0.4 inH2O...600 psi)
Loading alternative products
快速选择
从我们建议的选项中选择
个性化配置
从所有可用选项中继续选择
优势

Best accuracy, reproducibility and long-term stability

Highest safety due to gas tight feedthrough with capabilities up to SIL2/3, certified to IEC 61508

Easy menu-guided commissioning via local display, 4 to 20mA with HART, PROFIBUS PA, FOUNDATION...
应用领域

For level, volume or mass measurement in liquids, differential pressure monitoring as well as flow measurement (volume or mass flow) in conjunction with primary elements in gases, vapors and liquids.

Process connections: Threads

Process temperature: -40...
文档/手册/软件
Deltatop DO61W, DO62C, DO63C, DO64P, DO65F

孔板差压流量测量

Deltabar S PMD75, FMD77, FMD78

Differential pressure measurement and pressure measurement

Deltatop DP61D, DP62D, DP63D

毕托管差压流量测量

Cerabar S /Deltabar S /Deltapilot S Description of device functions PROFIBUS PA V04.01.zz

Cerabar S PMC71, PMP71, PMP75 Pressure transmitter

Deltabar S FMD77, FMD78, PMD75 Differential pressure
transmitter

Deltapilot S FMB70 Hydrostatic pressure transmitter

Cerabar S / Deltabar S / Deltapilot S, Description of device functions FOUNDATION Fieldbus V 04.00.zz

Cerabar S PMC71, PMP71, PMP75 Pressure transmitter

Deltabar S FMD77, FMD78, PMD75 Differential pressure
transmitter

Deltapilot S FMB70 Hydrostatic pressure transmitter

Deltabar S FMD77/78; PMD75 PROFIBUS PA (V 04.01.zz) Operating Instructions

Differential pressure transmitter with ceramic and silicon sensors

Overload-resistant and function-monitored
Communication via
PROFIBUS PA

Deltabar S FMD77, FMD78, PMD75 HART V02.30.zz Operating Instructions

Differential pressure transmitter with metal sensors

Deltabar S FMD77/78; PMD75 FOUNDATION Fieldbus (V 04.00.zz) Operating Instructions

Differential pressure transmitter with ceramic and silicon sensors

Overload-resistant and function-monitored
Communicationvia
FOUNDATION Fieldbus

Cerabar S / Deltabar S / Deltapilot S HART V02.30.zz Description of Instrument Functions

Cerabar S PMC71, PMP71, PMP75 Pressure transmitter

Deltabar S FMD77, FMD78, PMD75 Differential pressure transmitter

Deltapilot S FMB70 Hydrostatic pressure transmitter

Cerabar S, Deltabar S, Deltapilot S

Cerabar S, Deltabar S, Deltapilot S
Process pressure measurement/differntial pressure
measurement/hydrostatic level measurement
V 04.00.zz

Short Instruction (KA)

12/14

Cerabar S, Deltabar S, Deltapilot S

Cearabar S - pressure transmitter
Deltabar S - differential
pressure transmitter
Deltapilot S - hydrostatic transmitter

Short Instruction (KA)

12/14

Conversion instructions Cerabar S PMC/PMP7x and Deltabar S PMD/FMD7x from software version 1.x to software Version 2.x or higher

Conversion instructions Cerabar S PMC/PMP7x and Deltabar S
PMD/FMD7x from software version 1.x to software Version 2.x or higher

Short Instruction (KA)

05/21

Cerabar S, Deltabar S, Deltapilot S - Exchange of the push buttons

Cerabar S, Deltabar S, Deltapilot S - Exchange of the push buttons

Short Instruction (KA)

05/21

Deltabar S PMD75-- Druckmittleranbau> Kurzanleitung

Druckmittleranbau am Deltabar S PMD75

Short Instruction (KA)

05/11

Cerabar S, Deltabar S, Deltapilot S - Exchange of HistoROM module

Cerabar S, Deltabar S, Deltapilot S - Exchange of HistoROM module

Short Instruction (KA)

04/21

Deltabar S FMD77/78; PMD75 Brief Operating Instructions

Differential pressure transmitter with ceramic and silicon sensors

Overload-resistant and function-monitored
Communicationvia
PROFIBUS PA

Short Instruction (KA)

04/17

Deltabar S FMD77/78; PMD75 Brief Operating Instructions

Differential pressure transmitter with ceramic and silicon sensors

Overload-resistant and function-monitored
Communicationvia
FOUNDATION Fieldbus

Short Instruction (KA)

04/17

Exchange of sensor unit for separate version on Deltabar S PMD75

Exchange of sensor unit for separate version on Deltabar S PMD75

Short Instruction (KA)

04/12

Exchange of electronics on Cerabar S, Deltabar S, and Deltapilot S Austausch der Elektronik am Cerabar S, Deltabar S, Deltapilot S

Exchange of electronics on Cerabar S, Deltabar S, and Deltapilot S
FMB70-, FMD72-, FMD76-, FMD77-, FMD78-, PMC71-, PMD70-, PMD75-,
PMP71-, PMP72-, PMP75-

Short Instruction (KA)

04/12

Deltabar S FMD77, FMD78, PMD75 HART Brief Operating Instructions

Differential pressure transmitter with metal sensors

Short Instruction (KA)

03/18

Cerabar S, Deltabar S, Deltapilot S

Cearabar S - pressure transmitter
Deltabar S - differential pressure transmitter
Deltapilot S - hydrostatic level measurement
V02.30.zz

Short Instruction (KA)

02/18

Terminal module Installation Instructions

Cerabar S PMC71, PMP71, PMP75, Deltabar S FMD77, FMD78, PMD75, Deltabar
FMD71, FMD72, Deltapilot S FMB70

Flanges and gaskets Installation Instructions

Deltabar S PMD75
Flanges and gaskets
Installation Instructions

Sensor Installation Instructions

Deltabar S PMD75
Sensor
Installation Instructions

Locking screw NPT¼ 316L, alloy

Deltabar PMD55B, PMD75B
Deltabar M PMD55, Deltabar S PMD75

Flanges, seals, mounting kit

Deltabar S PMD75, Deltabar PMD75B

Installation instruction - Ground terminal T14/T15/T17, F30/F31

Cerabar S, Deltabar S, Deltabar, Cerabar M, Deltabar M, Deltapilot M

Harting plug HAN7D Installation instruction

Cerabar M/S, Deltabar M/S, Deltapilot M/S

Mounting set for housing T14/15 Installation instruction

Cerabar S, Deltabar S, Deltapilot S

Sensor - separate version Installation Instructions

Deltabar S PMD75
Sensor - separate version
Installation Instructions

Flanges and gaskets (SD6 for 10...30mbar) Installation instruction

Deltabar S, PMD75

Aluminum housing T14 Installation instruction

Cerabar S, Deltabar S, Deltapilot S

Cable separate version Installation Instructions

Cerabar M, Cerabar S, Deltabar S, Deltapilot M, Deltapilot S

Aluminum housing T15 Installation instruction

Deltabar S, Deltapilot S

Feed-through and adapter for T15 Installation Instruction

Cerabar S, Deltabar S, Deltapilot S

Electronics Installation Instructions

Cerabar S PMC71, PMP71, PMP75, Deltabar S FMD77, FMD78, PMD75, Deltabar
FMD71, FMD72, Deltapilot S FMB70

Display Installation Instruction

Cerabar S, Deltabar, Deltabar S, Deltapilot S

Push button housing Installation instruction

Cerabar S, Deltabar S, Deltapilot S

Vent valve NPT¼, R¼ JIS, 316L, NPT¼, Alloy

Deltabar PMD55B, PMD75B
Deltabar S PMD75, FMD77

Assembly diaphragm seal for PMD75 Installation Instruction

Deltabar S

Safety Instructions Deltabar S PMD70, PMD75, FMD76, FMD77, FMD78

FM Control Drawing
960006696 F
IS, NI, DIP

Deltabar S PMD70, PMD75, FMD77, FMD78

KEMA 03 ATEX 1561

II 1/3 D

Protection: Ex tD A20 IP67 T85°C

Deltabar S PMD75, FMD77, FMD78 EAC: Ga/Gb Ex ia IIC T6...T4 Ex ia IIIC T85°C Da/Db Safety Instructions

Differential Pressure Transmitter

Deltabar S PMD75, FMD77, FMD78

4-20 mA HART, PROFIBUS PA, FOUNDATION Fieldbus
ATEX:
II 2 G Ex db IIC T6...T4/T1 Gb
IECEx:
Ex db IIC T6...T4/T1 Gb

Safety Instructions Deltabar S PMD70, PMD75, FMD76, FMD77, FMD78

4-20 mA HART, PROFIBUS PA, FOUNDATION Fieldbus
Ex nA IIC T6 Gc
GYJ14.1447 (NEPSI)

Deltabar S PMD75, FMD77, FMD78 ATEX: II 1/3 D Ex ta/tc IIIC T85°C Da/Dc Safety Instructions

Differential Pressure Transmitter

Deltabar S PMD75, FMD77, FMD78

4...20 mA HART、PROFIBUS PA、 FOUNDATION Fieldbus
Ex ia IIC T4/T6 Ga/Gb

Safety Instructions Deltabar S PMD75, FMD77, FMD78

Ex d IIC T6...T4 Gb
IECEx KEM 10.0031

Safety Instructions Deltabar S PMD75, FMD77, FMD78

FM Control Drawing
960006404 C
IS+XP, NI, DIP

Deltabar S PMD75, FMD77, FMD78 EAC: Ex ta IIIC T85°C Da / Ex tc IIIC T85°C Dc Safety Instructions

Differential Pressure Transmitter

Safety Instructions Deltabar S PMD70, PMD75, FMD76, FMD77, FMD78

Ex ia IIC T6...T4 Ga/Gb

IECEx KEM06.0011

Deltabar S PMD70, PMD75, FMD77, FMD78

KEMA 03 ATEX 1561

II 1/2 D

Protection: Ex tD A20 IP67 T105°C

Deltabar S PMD75, FMD77, FMD78

4-20 mA HART, PROFIBUS PA, FOUNDATION Fieldbus
II 1/2 G Ex ia IIC T6...T4 Ga/Gb
II 1/2 D Ex ia IIIC T200 100°C Da/Db

Cerabar S PMP71, PMP72, PMP75 Deltabar S FMD77, FMD78, PMD75

CSA
Drawing No.: 960006752 F
Drawing Type: Control Drawing

Deltabar S PMD75, FMD77, FMD78 ATEX: II 1/2 G Ex ia IIC T6...T4 Ga/Gb II 2 G Ex d IIC T6...T4 Gb Safety Instructions

Differential Pressure Transmitter

Deltabar S PMD75, FMD77, FMD78 EAC: Ga/Gb Ex ia IIC T6...T4 Safety Instructions

Differential Pressure Transmitter

Deltabar S PMD75, FMD77, FMD78

4-20 mA HART, PROFIBUS PA, FOUNDATION Fieldbus
II 1/2 D Ex ta/tb IIIC T200 100°C Da/Db
II 1/3 D Ex ta/tc IIIC T200 100°C Da/Dc

Deltabar S PMD75, FMD77, FMD78 ATEX: II 3 G Ex nA IIC T6 Gc Safety Instructions

Differential Pressure Transmitter

Deltabar S PMD75, FMD77, FMD78 ATEX: II 1 G Ex ia IIC T6...T4 Ga II 1 D Ex ia IIIC T85°C Da Safety Instructions

Differential Pressure Transmitter

Safety Instructions Deltabar S PMD70, PMD75, FMD76, FMD77, FMD78

4-20 mA HART, PROFIBUS PA, FOUNDATION Fieldbus
Ex ia IIC T6...T4 Ga/Gb
TÜV 13.2007 (INMETRO)

Safety Instructions Deltabar S PMD70, PMD75, FMD77, FMD78

4-20 mA HART, PROFIBUS PA, FOUNDATION Fieldbus
Ex ta IIIC T130°C Da/Db (HART)
Ex ta IIIC T105°C Da/Db (PA, FF)
TÜV 13.2007 (INMETRO)

Safety Instructions Deltabar S PMD75, FMD77, FMD78

FM Control Drawing
XA01071P-B
XP, DIP, NI

Safety Instructions Cerabar S PMP71, PMP75, Deltabar S PMD75, FMD77, FMD78

FM Control Drawing
960006753 C
IS+XP, NI, DIP

Safety Instructions Deltabar S PMD75, FMD77, FMD78

FM Control Drawing
XA01064P-B
NI

Cerabar S PMC71, PMP71, PMP75 Deltabar S FMD77, FMD78, PMD75

CSA Control Drawing
960006717 G
IS

Safety Instructions Deltabar S FMD77, FMD78, PMD75

CSA Control Drawing
960008823 D
XP

Safety Instructions Deltabar S PMD75, FMD77, FMD78

CSA Control Drawing
960006403 H
IS + XP

Safety Instructions Cerabar S PMC71, PMP71, PMP72, PMP75 Deltabar S FMD76, FMD77, FMD78, PMD70, PMD75

FM Control Drawing
960006703 E
IS

Deltabar S PMD75, FMD77, FMD78

4-20 mA HART, PROFIBUS PA, FOUNDATION Fieldbus
Ex db IIC T6...T4 Gb
Ex db IIC T6...T1 Gb

Deltabar S PMD75, FMD77, FMD78

4...20 mA HART、PROFIBUS PA、 FOUNDATION Fieldbus
Ex d IIC T4/T6 Gb
Ex d IIC T1/T4/T6 Gb

Safety Instructions Deltabar S PMD75, FMD77/78

CSA Control Drawing
960006697 I
IS

Deltabar S PMD75, FMD77, FMD78 EAC: 1Ex db IIC T6...T4 Gb 1Ex db IIC T6...T1 Gb Safety Instructions

Differential Pressure Transmitter

Deltabar S PMD75, FMD77, FMD78

4-20 mA HART, PROFIBUS PA, FOUNDATION Fieldbus
ATEX:
II 1/2 G Ex ia IIC T6...T4 Ga/Gb
IECEx:
Ex ia IIC T6...T4 Ga/Gb

Deltabar S FMD76, FMD77, FMD78, PMD70, PMD75

Allgemeine bauaufsichtliche Zulassung Z-65.11-384

Deltabar S FMD77, FMD78, PMD75

CSA

Drawing No.: 960006403 D

Drawing Type: Control Drawing

Cerabar S, Deltabar S PMP71, PMP72, PMP75, FMD77, FMD78, PMD75

CSA

Drawing No.: 960006752 A

Drawing Type: Control Drawing

PROFIBUS PA, FOUNDATION Fieldbus

Deltabar S FMD77, FMD78, PMD75

CSA

Drawing No.: 960008823 A

Drawing Type: Control Drawing

Cerabar S, Deltabar S PMC71, PMP71, PMP72, PMP75, FMD76, FMD77, FMD78, PMD70, PMD75

FM

Drawing No.: 960006703 C

Drawing Type: Control Drawing

Cerabar S PMP71, PMP72, PMP75 Deltabar S FMD77, FMD78, PMD75

CSA

Drawing No.: 960006752 C

Drawing Type: Control Drawing

Cerabar S, Deltabar S PMC71, PMP71, PMP75, FMD76, FMD77, FMD78, PMD70, PMD75

CSA

Drawing No.: 960006717 D

Drawing Type: Control Drawing

Deltabar S FMD76, FMD77, FMD78, PMD70, PMD75

FM

Drawing No.: 960534-1092 B

Drawing Type: Control Drawing

4...20 mA HART

Deltabar S FMD76, FMD77, FMD78, PMD70, PMD75

CSA

Drawing No.: 960534-2092 B

Drawing Type: Control Drawing

4...20 mA HART

Deltabar S FMD76, FMD77, FMD78, PMD70, PMD75

CSA

Drawing No.: 960006697 E

Drawing Type: Control Drawing

Deltabar S FMD76, FMD77, FMD78, PMD70, PMD75

FM

Drawing No.: 960534-1092 D

Drawing Type: Control Drawing

Cerabar S, Deltabar S PMC71, PMP71, PMP72, PMP75, FMD76, FMD77, FMD78, PMD70, PMD75

CSA

Drawing No.: 960006717 C

Drawing Type: Control Drawing

Cerabar S, Deltabar S PMC71, PMP71, PMP72, PMP75, FMD76, FMD77, FMD78, PMD70, PMD75

CSA

Drawing No.: 960006717 A

Drawing Type: Control Drawing

PROFIBUS PA, FOUNDATION Fieldbus

Cerabar S, Deltabar S PMC71, PMP71, PMP72, PMP75, FMD76, FMD77, FMD78, PMD70, PMD75

FM

Drawing No.: 960006703 A

Drawing Type: Control Drawing

PROFIBUS PA, FOUNDATION Fieldbus

Deltabar S FMD77, FMD78, PMD75

FM

Drawing No.: 960006404 A

Drawing Type: Control Drawing

4...20 mA HART

Deltabar S FMD77, FMD78, PMD75

CSA

Drawing No.: 960534-2098 B

Drawing Type: Control Drawing

4...20 mA HART

Deltabar S FMD76, FMD77, FMD78, PMD70, PMD75

CSA

Drawing No.: 960534-2092 D

Drawing Type: Control Drawing

4...20 mA HART

Cerabar S, Deltabar S PMP71, PMP72, PMP75, FMD77, FMD78, PMD75

FM

Drawing No.: 960006753 A

Drawing Type: Control Drawing

PROFIBUS PA, FOUNDATION Fieldbus

Functional Safety Manual Deltabar S PMD75, FMD77, FMD78

Pressure and Differential Pressure, Level and Flow Measurement
with Output Signal 4...20 mA

Mounting instructions for cutting ring (Ermeto 12S)

Differential pressure measurement

Deltapilot M/S, Waterpilot, Cerabar M/S, Deltabar M/S Einsatz im Trinkwasserbereich (NSF) Use in the drinking water sector (NSF) Utilisation dans le domaine de l'eau potable (NSF) Special Documentation

Einsatz im Trinkwasserbereich (NSF)
Use in the drinking water sector (NSF)
Utilisation dans le domaine de l'eau potable (NSF)

Mechanical accessories for pressure measuring devices

Pressure measurement

Interoperability Statement: Deltabar S (Evolution), FOUNDATION fieldbus

Endress+Hauser field device has been tested with Rockwell Automation
Integrated Architecture-based host system Allen-Bradley ControlLogix.
Deltabar S (Evolution), FOUNDATION fieldbus Pressure Transmitter, Device
Revision: 5, DD Revision: 1, Device ID: 0x1009, Software Revision: 2.00

Pressure Equipment Directive (PED)

Pressure measurement

Mounting bracket for Deltabar PMD55, PMD75, FMD78, PMD55B, PMD75B and PMD78B

Differential pressure measurement

Cerabar S, Deltabar S PMP71, PMP75, PMD75, Cerabar M PMP51, PMP55

Erklärung zur Druckgeräterichtlinie

Declaration to Pressure Equipment Directive

Déclaration relative à la Directive Equipements sous Pression

Deltabar S PMD70/75, FMD76/77/78

Functional Safety data sheet / Datenblatt zur Funktionalen Sicherheit

Deltabar S: PMD75 Manufacturer information for users regarding hardware updates (NE53)

Hardware I/II

Deltabar S: FMD76, FMD77, FMD78, PMD70, PMD75 Manufacturer information for users regarding softwareupdates (NE53)

Software version V04.01.00 PA

Please fill in. (You can find example text among the HELP menu)

Please fill in. (You can find example text among the HELP menu)

Deltabar S: FMD77, FMD78, PMD75 Manufacturer information for users regarding software updates (NE53)

Softwareversion V02.20.00 HART

Deltabar S PMD70, PMD75, FMD76, FMD77, FMD78 Cerabar S PMC71, PMP71, PMP75 Manufacturer Information for users regarding software updates (NE53)

Software version 02.10.40

Simatic PDM PROFIBUS Package V1.12.00 Manufacturer Information includes PDM - Device List, Release Notes – PROFIBUS

Manufacturer Information for users regarding software updates
(following the NAMUR recommendation 53)

New software version: 1.12.00

PRM HART Package V1.08.00 Manufacturer Information includes PRM - Device List, Release Notes – HART

Manufacturer Information for users regarding software updates
(following the NAMUR recommendation 53)

New software version: 1.08.00

Deltabar S: FMD76, FMD77, FMD78, PMD70, PMD75 Manufacturer information for users regarding software updates (NE53)

Software version V02.11.00 HART

Deltabar S: FMD76, FMD77, FMD78, PMD70, PMD75 Manufacturer information for users regarding software updates (NE53)

Software version V04.00.01 FF

AMS FOUNDATION fieldbus Package V1.06.00 Manufacturer Information includes AMS - Device List, Release Notes – FOUNDATION fieldbus

Manufacturer Information for users regarding software updates
(following the NAMUR recommendation 53)

New software version: 1.06.00

Deltabar S: PMD75, FMD77, FMD78, Cerabar S: PMC71, PMP71, PMP75, Deltapilot S: FMB70 Manufacturer information for users regarding software updates (NE53)

Firmware V02.30.06, HART

Simatic PDM HART Package 1.14.00 Manufacturer Information includes PDM - Device List, Release Notes – HART

Manufacturer Information for users regarding software updates
(following the NAMUR recommendation 53)

New software version: 1.14.00

AMS HART Package V1.12.00 Manufacturer Information includes AMS - Device List, Release Notes – HART

Manufacturer Information for users regarding software updates
(following the NAMUR recommendation 53)

New software version: 1.12.00

Cerabar S PMC71, PMP71, PMP75, Deltabar S PMD70, PMD75, FMD76, FMD77, FMD78 Manufacturer Information for users regarding softwareupdates (NE53)

Software version V03.00.00 / DevRev 6 FOUNDATION FIELDBUS

PRM FOUNDATION fieldbus Package V1.05.00 Manufacturer Information includes PRM - Device List, Release Notes – FOUNDATION fieldbus

Manufacturer Information for users regarding software updates
(following the NAMUR recommendation 53)

New software version: 1.05.00

Deltabar S PMD70, PMD75, FMD76, FMD77, FMD78 Cerabar S PMC71, PMP71, PMP75 Manufacturer Information for users regarding software updates (NE53)

Software version V4.00.10 PROFIBUS PA

Please fill in. (You can find example text among the HELP menu)

Please fill in. (You can find example text among the HELP menu)

Application note: dp-flow

Steam flow measurement with pitot tubes (DP62D) and differential
pressure transmitter (PMD55 / PMD75)

Application Note: dp-flow

Steam flow measurement with pitot tubes (DP62D) and differential
pressure transmitter (PMD55 / PMD75)

Reliable supply of compressed air

Ensuring a reliable supply of compressed air in the manufacture of
plastic packaging and
molded parts

Sichere Druckluftversorgung

Sichere Druckluftversorgung bei der Herstellung von
Kunststoffverpackung und Formteilen

Installation d'air comprimé fiable pour la fabrication d'emballages et de pièces en plastique

Endress+Hauser (Schweiz) AG accompagne le client
en vue de l'optimisation de la disponibilité et des
performances de son installation d'air comprimé.

Alimentazione sicura di aria compressa

Alimentazione sicura di aria compressa nella
produzione di imballaggi in materie plastiche

Accurate air flow measurement in waste water treatment plant

Differential pressure flow meter helped to increase plant efficiency

Catálogo Medición y Detección de nivel

Gama de productos para aplicaciones con líquidos y sólidos

压力测量

用于过程压力、差压、液位和流量测量的专业仪表

Pressure measurement

Powerful instruments for process pressure, differential pressure, level
and flow

Medición de presión

Instrumentos avanzados para mediciones de presión, presión diferencial,
nivel y caudal de proceso

Basınç Ölçümü

Proses basıncı, fark basınç, seviye ve akış için güçlü enstrümanlar

Druckmesstechnik

Leistungsfähige Messgeräte für Prozessdruck, Differenzdruck, Füllstand
und Durchfluss

Mesure de niveau

Aperçu des produits pour des applications dans des liquides et des
solides en vrac

Level measurement

Product overview for applications in liquids and bulk solids

Pressure measurement

American version: Powerful instruments for process pressure,
differential pressure, level
and flow

Level measurement

Product overview for applications in liquids and bulk solids

Misura della pressione

Potenti strumenti per la misura della pressione di processo, pressione
differenziale,
livello e portata

Füllstandmesstechnik

Produktübersicht für Anwendungen in Flüssigkeiten und Schüttgütern

Pomiar ciśnienia

Potężna aparatura do pomiaru
ciśnienia procesowego, różnicy
ciśnień, poziomu i przepływu

Komplettpaket Druckmesstechnik

Ein Ansprechpartner - spart Zeit und reduziert Kosten

Deltabar S PMD75

Differenzdruck, Füllstand und Durchfluss messen – höchste
Prozessanforderungen

Prozessautomatisierung, die Gold wert ist

Memosens pH-Sensoren verbessern Prozesse bei Agnico Eagle

Process automation worth its weight in gold

Memosens pH sensors improve processes at Agnico Eagle

L'automatisation des process vaut son pesant d'or

Memosens Les sondes de pH améliorent les process chez Agnico Eagle

Aluminium Laufen AG Intelligente Wärmerückgewinnung

Um Prozesswärme optimal zu nutzen und damit die Energieeffizienz zu
steigern, entwickelte Endress+Hauser gemeinsam mit Aluminium Laufen
AG ein modernes Steuerungskonzept.

Aluminium Laufen AG Intelligent heat recovery

In order to optimise the use of process heat and to increase energy
efficiency, Endress+Hauser developed jointly with Aluminium Laufen
AG a modern control concept.

Deltabar S to measure flow of CO²

Deltabar s in flowing CO², PMD75 suitable in gas application

IN008D DeltaTop totalizing flowmeter brochure

DeltaTop totalizing flowmeter brochure. Measure total and instantaneous
flow in agricultural irrigational systems.

Deltabar S Differential Pressure Transmitter via FOUNDATION fieldbus to the PlantPAx Process Automation System

System using a 1757-FFLD or FFLDC
Integration Document

Deltabar S Transmitter via PROFIBUS PA to the PlantPAx Process Automation System

System using a 1788HP-EN2PAR Linking Device
Integration Document

Deltabar S Transmitter via HART to the PlantPAx Process Automation System

System using a ControlLogix 1756 HART Analog Input Module
Integration Document

Deltabar S PMD75

Digitaler Differenzdruck-messumformer mit metallischer Messmembran, PMD
75

GSD Single, GSD_EH_PA_PR_Deltabar_0x1542_V03_00_10_PALIB, 14.04.2014 (Pre ssure, Deltabar S, 0x1542)

PROFIBUS PA,
PROFIBUS System Version: Any

General Station Description (GSD)

3.00.10

GSD Single, GSD_EH_PA_PR_DeltabarS_0x1542_0x03_0x01_PALIB, 19.05.2014 (Pr essure, Deltabar S, 0x1542)

PROFIBUS PA,
PROFIBUS System Version: Any

General Station Description (GSD)

1.00.00

EDD Single, FDM_HART_PR_DeltabarS_0x0017_0x17_0x02, 25.01.2018 (Pressure, Deltabar S, 0x0017)

HART,

Experion Version: R432.1

Field Device Manager Version: R450.1

Electronic Data Description (EDD)

1.00.00

EDD Single, AMS11_HART_PR_DeltabarS_0x0017_0x15_0x04, 21.08.2019 (Pressure, Deltabar S, 0x0017)

HART,

AMS Version: 10.5, 11.0, 11.1, 11.5, 12.0

Electronic Data Description (EDD)

1.00.00

EDD Single, AMS12_0_HART_PR_DeltabarS_0x0017_0x16_0x04, 31.01.2018 (Pressure, Deltabar S, 0x0017)

HART,

AMS Version: 12.0, 12.5, 13.0, 13.1, 13.5

Electronic Data Description (EDD)

1.00.00

EDD Single, PDM_HART_PR_DeltabarS_0x0017_0x16_0x03, 28.05.2015 (Pressure, Deltabar S)

HART,

PDM Version: 6.1, 8.1, 8.2.1

Electronic Data Description (EDD)

1.00.00

EDD Other, EDD_FF_PR_DeltabarS_0x1009b_0x07_0x02, 12.05.2014 (Pressure, D eltabar S, 0x1009b)

FOUNDATION Fieldbus H1,
FOUNDATION fieldbus System Version: Any

Electronic Data Description (EDD)

1.00.00

EDD Single, AMS12_0_FF_PR_DeltabarS_0x1009b_0x07_0x02, 11.04.2017 (Pressure, Deltabar S, 0x1009b)

FOUNDATION Fieldbus H1,

AMS Version: 12.0

Electronic Data Description (EDD)

1.00.00

EDD Single, AMS10_HART_PR_DeltabarS_0x0017_0x17_0x02, 25.01.2018 (Pressure, Deltabar S, 0x0017)

HART,

AMS Version: 10.0, 10.1, 10.5, 11.0, 11.1, 11.5, 12.0

Electronic Data Description (EDD)

1.00.00

EDD Single, PDM_PA_PR_DeltabarS_0x1542_0x03_0x02, 17.08.2015 (Pressure, Deltabar S)

PROFIBUS PA,

PDM Version: 6.0 SP5, 6.1, 8.1, 9.1

Electronic Data Description (EDD)

1.00.00

EDD Single, PDM_HART_PR_DeltabarS_0x0017_0x15_0x07, 25.02.2015 (Pressure, Deltabar S, 0x0017)

HART,
PDM Version: 6.0 SP5, 6.1, 8.1, 8.1 SP1

Electronic Data Description (EDD)

1.00.00

EDD Single, EH_FF_PR_DeltabarS_0x1009b_0x05_0x01_FFLIB_ITK4_61, 09.11.201 6 (Pressure, Deltabar S, 0

FOUNDATION Fieldbus H1,
FOUNDATION fieldbus System Version: ITK 4.61

Electronic Data Description (EDD)

1.00.00

EDD Single, AMS10_5_FF_PR_DeltabarS_0x1009b_0x07_0x02, 11.04.2017 (Pressure, Deltabar S, 0x1009b)

FOUNDATION Fieldbus H1,

AMS Version: 10.5

Electronic Data Description (EDD)

1.00.00

EDD Single, EH_FF_PR_DeltabarS_0x1009b_0x05_0x01_FFLIB_ITK4_60, 09.11.201 6 (Pressure, Deltabar S, 0

FOUNDATION Fieldbus H1,
FOUNDATION fieldbus System Version: ITK 4.60

Electronic Data Description (EDD)

1.00.00

EDD Single, AMS13_0_FF_PR_DeltabarS_0x1009b_0x07_0x02, 11.04.2017 (Pressure, Deltabar S, 0x1009b)

FOUNDATION Fieldbus H1,

AMS Version: 13.0

Electronic Data Description (EDD)

1.00.00

EDD Single, EH_FF_PR_DeltabarS_0x1009b_0x06_0x03_FFLIB_ITK5_20, 09.11.201 6 (Pressure, Deltabar S, 0

FOUNDATION Fieldbus H1,
FOUNDATION fieldbus System Version: ITK 5.20

Electronic Data Description (EDD)

1.00.00

EDD Single, PDM_PA_PR_DeltabarS_0x1542_0x01_0x02, 04.01.2019 (Pressure, Deltabar S, 0x1542)

PROFIBUS PA,

PDM Version: 6.0 SP3, 6.1, 8.1

Electronic Data Description (EDD)

1.00.00

EDD Single, AMS10_5_HART_PR_DeltabarS_0x0017_0x16_0x04, 31.01.2018 (Pressure, Deltabar S, 0x0017)

HART,

AMS Version: 10.5, 11.0, 11.1, 11.5, 12.0

Electronic Data Description (EDD)

1.00.00

EDD Single, EH_FF_PR_DeltabarS_0x1009b_0x06_0x01_FFLIB_ITK5_01, 09.11.201 6 (Pressure, Deltabar S, 0

FOUNDATION Fieldbus H1,
FOUNDATION fieldbus System Version: ITK 5.01

Electronic Data Description (EDD)

1.00.00

EDD Single, AMS11_5_FF_PR_DeltabarS_0x1009b_0x07_0x02, 11.04.2017 (Pressure, Deltabar S, 0x1009b)

FOUNDATION Fieldbus H1,

AMS Version: 11.5

Electronic Data Description (EDD)

1.00.00

EDD Single, AMS12_0_HART_PR_DeltabarS_0x0017_0x17_0x02, 25.01.2018 (Pressure, Deltabar S, 0x0017)

HART,

AMS Version: 12.0, 12.5, 13.0, 13.1, 13.5

Electronic Data Description (EDD)

1.00.00

EDD Single, FDM_HART_PR_DeltabarS_0x0017_0x16_0x04, 31.01.2018 (Pressure, Deltabar S, 0x0017)

HART,

Field Device Manager Version: R430.1

Electronic Data Description (EDD)

1.00.00

EDD Single, PDM_HART_PR_DeltabarS_0x0017_0x0A_0x01, 06.11.2018 (Pressure, Deltabar S, 0x0017)

HART,

PDM Version: 6.0 SP5

Electronic Data Description (EDD)

1.00.00

EDD Single, PDM_HART_PR_DeltabarS_0x0017_0x17_0x01, 23.04.2018 (Pressure, Deltabar S, 0x0017)

HART,

PDM Version: 6.1, 9.0.1.2

Electronic Data Description (EDD)

1.00.00

EDD Single, FDM_HART_PR_DeltabarS_0x0017_0x15_0x04, 31.03.2014 (Pressure, Deltabar S, 0x0017)

HART,
Field Device Manager Version: R430.1

Electronic Data Description (EDD)

1.00.00

EDD Single, PDM_HART_PR_DeltabarS_0x0017_0x14_0x02, 27.02.2018 (Pressure, Deltabar S, 0x0017)

HART,

PDM Version: 6.0 SP5, 9.1

Electronic Data Description (EDD)

1.00.00

EDD Single, PDM_PA_PR_DeltabarS_0x1542_0x01_0x01, 04.01.2019 (Pressure, Deltabar S, 0x1542)

PROFIBUS PA,

PDM Version: 6.0 SP5

Electronic Data Description (EDD)

1.00.00

EDD Single, AMS12_HART_PR_DeltabarS_0x0017_0x15_0x04, 21.08.2019 (Pressure, Deltabar S, 0x0017)

HART,

AMS Version: 12.0, 12.5, 13.0, 13.1, 13.5

Electronic Data Description (EDD)

1.00.00

DTM Single, DeltabarS_xMD7x_FF_FW4_00_zz_Dev_Rev_7, 22.10.2020 (Pressure, Deltabar S, 0x1009b)

FOUNDATION Fieldbus H1,

DeviceCare Version: 1.07.00

Field Device Manager Version: R430.1

Field Xpert - SMT70 Version: 1.05.00

FieldCare Version: 2.15.00

FieldMate Version: 2.05

Plant Resource Manager Version: R3.10

Device Type Manager (DTM)

1.6.55.40

DTM Single, DeltabarS_PMx7x_FF_V3_00_xx_DevRev6, 22.10.2020 (Pressure, Deltabar S, 0x1009b)

FOUNDATION Fieldbus H1,

DeviceCare Version: 1.07.00

Field Xpert - SMT70 Version: 1.05.00

FieldCare Version: 2.15.00

Device Type Manager (DTM)

1.6.55.40

DTM Single, DeltabarS_xMD7x_PA_FW4_01_zz_Dev_Rev_3, 21.10.2020 (Pressure, Deltabar S, 0x1542)

PROFIBUS PA,

DeviceCare Version: 1.07.00

Field Xpert - SMT70 Version: 1.05.00

FieldCare Version: 2.15.00

Device Type Manager (DTM)

1.5.155.349

DTM Single, DeltabarS_xMD7x_PA_V03_00_10, 21.10.2020 (Pressure, Deltabar S, 0x1542)

PROFIBUS PA,

DeviceCare Version: 1.07.00

Field Xpert - SMT70 Version: 1.05.00

FieldCare Version: 2.15.00

Device Type Manager (DTM)

1.5.153.348

DTM Single, DeltabarS_xMD7x_PA_V4_00_xx, 21.10.2020 (Pressure, Deltabar S, 0x1542)

PROFIBUS PA,

DeviceCare Version: 1.07.00

Field Xpert - SMT70 Version: 1.05.00

FieldCare Version: 2.15.00

Device Type Manager (DTM)

1.5.153.348

DTM Single, DeltabarS_xMD7x_HART_FW_2_30_zz_Dev_Rev_23, 26.10.2020 (Pressure, Deltabar S, 0x0017)

HART,

ArchestrA IDE Version: 4.0.04001

DeviceCare Version: 1.07.00

Field Device Manager Version: R450.1

Field Xpert - SMT70 Version: 1.05.00

FieldCare Version: 2.15.00

PACTware Version: 5.0 SP4

Plant Resource Manager Version: R3.31

Device Type Manager (DTM)

1.4.189.51

DTM Single, DeltabarS_xMD7x_HART_FW2_20_zz_Dev_Rev_22, 26.10.2020 (Pressure, Deltabar S, 0x0017)

HART,

DeviceCare Version: 1.07.00

Field Device Manager Version: R430.1

Field Xpert - SMT70 Version: 1.05.00

FieldCare Version: 2.15.00

Plant Resource Manager Version: R3.11, R3.12

Device Type Manager (DTM)

1.4.189.51

DTM Single, DeltabarS_xMD7x_V02_00, 23.10.2020 (Pressure, Deltabar S, 0x0017)

HART,

DeviceCare Version: 1.07.00

Field Xpert - SMT70 Version: 1.05.00

FieldCare Version: 2.15.00

Device Type Manager (DTM)

1.4.188.39

DTM Single, DeltabarS_xMD7x_V01_00, 23.10.2020 (Pressure, Deltabar S, 0x0017)

HART,

DeviceCare Version: 1.07.00

Field Xpert - SMT70 Version: 1.05.00

FieldCare Version: 2.15.00

Device Type Manager (DTM)

1.4.188.39

DTM Single, DeltabarS_xMD7x_V02_10_xx, 23.10.2020 (Pressure, Deltabar S, 0x0017)

HART,

DeviceCare Version: 1.07.00

Field Device Manager Version: R430.1

Field Xpert - SMT70 Version: 1.05.00

FieldCare Version: 2.15.00

Plant Resource Manager Version: R3.11

Device Type Manager (DTM)

1.4.188.39

Faceplate Library, PRM_FF_Package_Pressure_1_05_00, 29.05.2018 (Pressure)

FOUNDATION Fieldbus H1,

Plant Resource Manager Version: R3.02

Faceplate Single, PRM_HART_PR_DeltabarS_0x0017_0x16_0x04, 31.01.2018 (Pressure, Deltabar S, 0x0017)

HART,

Plant Resource Manager Version: R3.12

Faceplate Single, PRM_HART_PR_DeltabarS_0x0017_0x17_0x02, 25.01.2018 (Pressure, Deltabar S, 0x0017)

HART,

Plant Resource Manager Version: R3.31

Faceplate Single, PRM_FF_PR_DeltabarS_0x1009b_0x07_0x02, 07.04.2014 (Pres sure, Deltabar S, 0x1009b)

FOUNDATION Fieldbus H1,
Plant Resource Manager Version: R3.11

Deltabar S

产品型号: PMD75-
一致性声明编号: HE_00924_01.18
制造商规格: 1935/2004

Deltabar S

产品型号: PMD75-
一致性声明编号: HE_01019_01.18
制造商规格: Performance characteristics

Deltabar S

产品型号: PMD75-
一致性声明编号: HE_00997_01.18
制造商规格: IP Code

Deltapilot S, Deltapilot M, Deltabar S, Deltabar M, Deltabar, Ceraphant, Cerabar S, Cerabar M, Cerabar

产品型号: PTP33B-, PMP71-, PMP55-, PMP51-, PMP23-, PMD75-, PMD55-, FMD78-, FMD77-, FMD72-, FMB70-, FMB52-, FMB51-, FMB50-
一致性声明编号: HE_01110_03.19
制造商规格: Food hygiene

Deltapilot S, Deltapilot M, Deltabar S, Deltabar M, Deltabar, Ceraphant, Cerabar S, Cerabar M, Cerabar

产品型号: PTP33B-, PMP71-, PMP55-, PMP51-, PMP23-, PMD75-, PMD55-, FMD78-, FMD77-, FMD72-, FMB70-, FMB52-, FMB51-, FMB50-
一致性声明编号: HE_01110_02.19
制造商规格: Food hygiene

Deltabar S

产品型号: PMD75-
一致性声明编号: HE_00926_01.18
制造商规格: Food hygiene, Cleaning oil and grease

Deltabar S

产品型号: PMD75-
一致性声明编号: HE_01018_01.18
制造商规格: Performance characteristics

Deltabar S

产品型号: PMD75-
一致性声明编号: HE_00897_01.17
制造商规格: Performance characteristics

Deltapilot S, Deltapilot M, Deltabar S, Deltabar M, Deltabar, Ceraphant, Cerabar S, Cerabar M, Cerabar

产品型号: PTP33B-, PMP71-, PMP55-, PMP51-, PMP23-, PMD75-, PMD55-, FMD78-, FMD77-, FMD72-, FMB70-, FMB52-, FMB51-, FMB50-
一致性声明编号: HE_01110_01.19
制造商规格: Food hygiene

Deltabar S

产品型号: PMD75-
一致性声明编号: HE_00581_01.17
制造商规格: RoHS

Deltabar S

产品型号: PMD75-
一致性声明编号: HE_00894_01.17
制造商规格: Performance characteristics

Cerabar, Cerabar S, Deltabar S

产品型号: FMD76-, FMD77-, FMD78-, PMC71-, PMC71B-, PMD70-, PMD75-, PMP51B-, PMP71-, PMP71B-, PMP72-, PMP75-
一致性声明编号: HE_01332_01.20
制造商规格: Performance characteristics

Cerabar S, Deltabar S, Deltapilot S

产品型号: FMB70-, FMD76-, FMD77-, FMD78-, PMC71-, PMD70-, PMD75-, PMP71-, PMP72-, PMP75-
一致性声明编号: HE_00729_01.17

Cerabar S, Deltabar S, Levelflex

产品型号: FMD78-, FMP51-, PMD75-, PMP71-, PMP75-
一致性声明编号: HE_00913_02.17
制造商规格: Explosion protection

Deltabar S

产品型号: PMD75-
制造商规格: PED

Deltabar S

产品型号: FMD77-, FMD78-, PMD75-
一致性声明编号: EC_00516_02.17

Deltabar S

产品型号: PMD75-, FMD78-, FMD77-
一致性声明编号: EC_00514_02.17

Deltabar S

产品型号: FMD77-, FMD78-, PMD75-
一致性声明编号: EC_00515_03.17

Deltabar S

产品型号: FMD78-, PMD75-, FMD77-
一致性声明编号: EC_00517_02.17

Deltabar S

产品型号: FMD77-, FMD78-, PMD75-

Deltabar S

产品型号: FMD76-, FMD77-, FMD78-, PMD70-, PMD75-

Deltabar S

产品型号: FMD77-, FMD78-, PMD75-
一致性声明编号: EC_00250_03.16

Deltabar S

产品型号: PMD75-
一致性声明编号: SIL_00279_01.18

Cerabar, Deltabar S, Cerabar S

产品型号: FMD77-, FMD78-, PMD75-, PMP71-, PMP75-
一致性声明编号: SIL_00341_01.19

Deltabar S

产品型号: PMD75-
一致性声明编号: SIL_00278_01.18

Deltabar S

产品型号: PMD75-
一致性声明编号: SIL_00280_01.18

Deltabar S

产品型号: PMD75-
一致性声明编号: SIL_00255_01.18

Deltabar S

产品型号: PMD75-
一致性声明编号: SIL_00281_01.18

Deltabar S

产品型号: FMD76-, FMD77-, FMD78-, PMD70-, PMD75-
地区/国家: China
认证机构: ACMA
证书号: EC11012A

Waterpilot, Deltapilot S, Deltapilot M, Deltabar S, Deltabar M, Deltabar, Ceraphant, Cerabar S, Cerabar M, Cerabar

产品型号: PTP33B-, PTP31B-, PTC31B-, PMP75-, PMP71B-, PMP71-, PMP55-, PMP51B-, PMP51-, PMP23-, PMP21-, PMP11-, PMD78B-, PMD75B-, PMD75-, PMD55B-, PMD55-, PMC71B-, PMC71-, PMC51B-, PMC51-, PMC21-, PMC11-, FMX21-, FMD78-, FMD77-, FMD72-, FMD71-, FMB70-, FMB53-, FMB52-, FMB51-, FMB50-
地区/国家: Russia (TR CU)
认证机构: EAC
证书号: EAEC N RU D-DE.DE02.B.11894/20

Cerabar S, Deltabar S, Deltapilot S

产品型号: FMB70-, FMD78-, PMD75-, PMP75-, PMP71-, FMD77-, PMC71-
地区/国家: United Arab Emirates
认证机构: Intertek
保护: Ex ia, Ex ta

Cerabar S, Deltabar M, Deltabar S

产品型号: PMP75-, PMP72-, PMP71-, PMD75-, PMD70-, PMD55-, PMC71-, FMD78-, FMD77-, FMD76-
地区/国家: Russia (TR CU)
认证机构: EAC
保护: Ex d, Ex ia, Ex iaD 20, Ex ta

Deltabar S

产品型号: FMD76-, FMD77-, FMD78-, PMD70-, PMD75-
地区/国家: China
认证机构: NEPSI
保护: Ex ia IIC T6 Ga/Gb

Cerabar S, Deltabar S, Deltapilot S

产品型号: PMP75-, PMP71-, PMD75-, PMD70-, PMC71-, FMD78-, FMD77-, FMB70-
地区/国家: Brazil
认证机构: TÜV
保护: Ex ia

Cerabar S, Deltabar S, Deltapilot S

产品型号: PMP75-, PMP71-, PMD75-, PMC71-, FMD78-, FMD77-, FMB70-
地区/国家: Europe (ATEX)
认证机构: DEKRA
类别: II 1/3 D, II 1/2 G, II 1/2 D, II 2 G
保护: Ex ta/tb IIIC Txxx°C Da/Db, Ex ia IIIC Txxx°C Da/Db, Ex ia IIC T6 Ga/Gb

Deltabar S

产品型号: PMD75-, FMD78-, FMD77-
地区/国家: Europe (ATEX)
认证机构: KEMA
类别: II 2 G, II 1/2 G
保护: Ex d IIC T6, Ex ia IIC T6

Cerabar S, Deltabar S

产品型号: FMD77-, FMD78-, PMP71-, PMD75-, PMP75-, PMC71-
地区/国家: International (IECEx)
认证机构: DEKRA
保护: Ex d [ia] IIC T6...T3 Gb, Ex db IIC T6...T1 Gb

Deltabar S

产品型号: PMD75-, PMD70-, FMD78-, FMD77-, FMD76-
地区/国家: Europe (ATEX)
认证机构: KEMA
类别: II 1 D, II 1 G
保护: Ex ia IIC T6 Ga/Gb

Cerabar S, Deltabar S, Deltapilot S

产品型号: FMB70-, FMD77-, FMD78-, PMC71-, PMD75-, PMP71-, PMP75-
地区/国家: Canada, USA
认证机构: CSA
类别: II,III/1/E,F,G, I,II,III/1/B,C,D,E,F T6, I,II,III/1/A,B,C,D,E,F,G T6, I/2/A,B,C,D
保护: XP/IS, XP, NI, IS/NI/DIP, DIP

Cerabar S, Deltabar S

产品型号: FMD77-, FMD78-, PMC71-, PMD75-, PMP71-, PMP75-
地区/国家: Europe (ATEX)
认证机构: DEKRA
类别: II 2 G
保护: Ex d [ia] IIC T6...T3 Gb, Ex db IIC T6...T1 Gb

Cerabar S, Deltabar S

产品型号: FMD77-, FMD78-, PMC71-, PMD75-, PMP71-, PMP75-
地区/国家: Europe (ATEX)
认证机构: DEKRA
类别: II 2 G
保护: Ex d [ia] IIC T6...T3 Gb, Ex db IIC T6...T1 Gb

Cerabar S, Deltabar S

产品型号: FMD77-, FMD78-, PMP71-, PMD75-, PMP75-, PMP72-
地区/国家: India
认证机构: CC(O)E
保护: Ex ia

Cerabar S, Deltabar S

产品型号: FMD77-, FMD78-, PMP71-, PMD75-, PMP75-, PMC71-
地区/国家: Brazil
认证机构: TÜV
保护: Ex d

Cerabar S, Deltabar S

产品型号: FMD77-, FMD78-, PMC71-, PMD75-, PMP71-, PMP75-
地区/国家: International (IECEx)
认证机构: DEKRA
保护: Ex d [ia] IIC T6...T3 Gb, Ex db IIC T6...T1 Gb

Cerabar S, Deltabar S

产品型号: FMD77-, FMD78-, PMC71-, PMD75-, PMP71-, PMP75-
地区/国家: Russia (TR CU)
认证机构: EAC
保护: Ex ta/tc, Ex ia, Ex d

Deltabar S

产品型号: FMD77-, FMD78-, PMD75-
地区/国家: China
认证机构: NEPSI
保护: Ex d IIC T6 Gb

Cerabar S, Deltabar S

产品型号: FMD77-, FMD78-, PMD75-, PMP71-, PMP72-, PMP75-
地区/国家: South Korea
认证机构: KTL
保护: Ex d IIC T6...T2, Ex ia IIC T6...T2

Cerabar S, Deltabar S, Deltapilot S

产品型号: FMB70-, FMD77-, FMD78-, PMC71-, PMD75-, PMP71-, PMP75-
地区/国家: International (IECEx)
认证机构: DEKRA
保护: Ex ia IIC T6 Ga/Gb

Cerabar S, Deltabar S

产品型号: FMD77-, FMD78-, PMD75-, PMP71-, PMP72-, PMP75-
地区/国家: South Korea
认证机构: KTL
保护: Ex ia IIC T6...T2

Cerabar S, Deltabar S

产品型号: FMD77-, FMD78-, PMC71-, PMD75-, PMP71-, PMP75-
地区/国家: Brazil
认证机构: INMETRO
保护: Ex d

Cerabar S, Deltabar S

产品型号: FMD77-, FMD78-, PMC71-, PMD75-, PMP71-, PMP75-
地区/国家: USA
认证机构: FM
类别: I,II,III/1/A,B,C,D,E,F,G/T6
保护: XP/NI/DIP, XP/IS

Cerabar S, Deltabar S

产品型号: FMD77-, FMD78-, PMD75-, PMP75-, PMP71-, PMC71-
地区/国家: United Arab Emirates
认证机构: Intertek
保护: Ex db

Cerabar S, Deltabar S, Deltapilot S

产品型号: FMB70-, FMD77-, FMD78-, PMC71-, PMD75-, PMP71-, PMP75-
地区/国家: USA
认证机构: FM
类别: I,II,III/1,2/A,B,C,D,F,G/
保护: DIP, IS, NI

Waterpilot, Deltapilot S, Deltapilot M, Deltabar S, Deltabar M, Deltabar, Cerabar S, Cerabar M, Cerabar

产品型号: PMP71B-, PMP71-, PMP51B-, PMP51-, PMD75-, PMD55B-, PMD55-, PMC71B-, PMC71-, PMC51B-, PMC51-, FMX21-, FMX167-, FMD72-, FMD71-, FMB70-, FMB53-, FMB52-, FMB51-, FMB50-
地区/国家: USA
认证机构: NSF

Deltabar S

产品型号: FMD76-, FMD77-, FMD78-, PMD70-, PMD75-
地区/国家: Germany
认证机构: DIBt
证书号: Z-65.11-384

Deltabar S

产品型号: FMD76-, FMD78-, PMD75-, FMD77-, PMD70-
地区/国家: International
认证机构: Fieldbus Foundation
软件版本号: DEVICE REV. 07, DD-ITK 6.10

Deltabar S

产品型号: FMD76-, FMD78-, PMD75-, FMD77-, PMD70-
地区/国家: International
认证机构: Fieldbus Foundation
软件版本号: DEVICE REV. 06, DD-ITK 5.20

Deltabar S

产品型号: FMD76-, FMD78-, PMD75-, FMD77-, PMD70-
地区/国家: International
认证机构: PI, PROFIBUS International
软件版本号: PROFILE 3.02

Deltabar S

产品型号: FMD76-, FMD78-, PMD75-, FMD77-, PMD70-
地区/国家: International
认证机构: Fieldbus Foundation
软件版本号: DEVICE REV. 06, DD-ITK 5.01

Cerabar, Cerabar M, Cerabar S, Deltabar, Deltabar M, Deltabar S, Deltatop

产品型号: PMP71B-, PMP71-, PMP51B-, PMP51-, PMD78B-, PMD75B-, PMD75-, PMD55B-, PMD55-, PMC71B-, PMC71-, PMC51B-, PMC51-, FMD78-, FMD77-, DA63M-
地区/国家: Canada (CRN)
认证机构: CRN

SYSTEM, Levelflex, Deltabar S, Deltabar M, Deltabar, Ceraphant T, Ceraphant, Cerabar T, Cerabar S, Cerabar M, Cerabar

产品型号: PTP31B-, PMP75-, PMP71-, PMP55-, PMP51-, PMP21-, PMP11-, PMD78B-, PMD75B-, PMD75-, PMD55B-, PMD55-, NMS81-, FMP54-, FMD78-, FMD77-
认证机构: TÜV

Deltabar S

产品型号: FMD76-, FMD77-, FMD78-, PMD70-, PMD75-
地区/国家: Canada (CRN)
认证机构: CRN

Waterpilot, SYSTEM, Gammapilot M, Gammapilot, Deltapilot S, Deltapilot M, Deltabar S, Deltabar M, Deltabar, Ceraphant T, Ceraphant, Cerabar T, Cerabar S, Cerabar M, Cerabar

产品型号: PMC71B-, PMD55-, PMD75-, PMD75B-, PMD78B-, PMP11-, PMP21-, PMP23-, PMP51-, PMP51B-, PMP55-, PMP71-, PMP71B-, PMP75-, PTC31B-, PTP31B-, PTP33B-, FMB50-, FMB53-, FMB70-, FMD71-, FMD72-, FMD77-, FMD78-, FMG60-, FMX21-, FTG20-, NMS80-, NMS83-, PMC11-, PMC21-, PMC51-, PMC51B-, PMC71-
认证机构: TÜV

Deltabar, Deltabar S

产品型号: PMD55B-, PMD75B-, PMD75-
地区/国家: Canada (CRN)
认证机构: CRN

Deltabar M, Deltabar S

产品型号: FMD77-, FMD78-, PMD55-, PMD75-
地区/国家: Russia
认证机构: Rosstandart
证书号: DE.C.30.004.A NO 71578

Deltabar S

产品型号: FMD77-, FMD78-, PMD70-, PMD75-
地区/国家: Kazakhstan
认证机构: KazInMetr
证书号: 12913

Deltabar, Deltabar M, Deltabar S

产品型号: PMD55-, PMD55B-, PMD75-, PMD75B-, PMD78B-
地区/国家: Kazakhstan
认证机构: KazInMetr
证书号: 882

Deltabar, Deltabar M, Deltabar S

产品型号: FMD71-, FMD72-, FMD77-, FMD78-, PMD55-, PMD75-
地区/国家: Belarus
认证机构: BEL
证书号: 9770

Deltabar M, Deltabar S

产品型号: FMD77-, FMD78-, PMD55-, PMD75-
地区/国家: Uzbekistan
认证机构: UZS
证书号: 02.6585

Deltabar S

产品型号: PMD75-
地区/国家: Malaysia
认证机构: SPAN
证书号: SPAN/BPI/2698-2019

Product family: Deltabar M, Deltabar S

产品型号: FMD77-, FMD78-, PMD55-, PMD75-
地区/国家:
认证机构:
证书号: 3151

Deltabar, Deltabar M, Deltabar S

产品型号: FMD71-, FMD72-, FMD77-, FMD78-, PMD55-, PMD75-
地区/国家: Belarus
认证机构: BELGIM
证书号: 13537

Product family: Deltabar, Deltabar M, Deltabar S

产品型号: FMD71-, FMD72-, FMD77-, FMD78-, PMD55-, PMD55B-, PMD75-, PMD75B-, PMD78B-
地区/国家:
认证机构: AZSTAND
证书号: 002492

SIL certificate for product family: Cerabar S, Deltabar S, Deltapilot S

产品型号: FMB70-, FMD77-, FMD78-, PMC71-, PMD75-, PMP71-, PMP75-
地区/国家: International
认证机构: TÜV

Safety Integrity Level (SIL)

Deltabar S

产品型号: FMD78-, PMD75-
地区/国家: South Korea
认证机构: KR

Deltabar S

产品型号: FMD78-, PMD75-
地区/国家: International
认证机构: BV

Deltabar S

产品型号: FMD78-, PMD75-
地区/国家: International
认证机构: DNVGL

Deltabar S

产品型号: FMD78-, PMD75-
地区/国家: International
认证机构: ABS

Cerabar S, Deltabar S

产品型号: PMP71-, PMC71-, PMP75-, FMD78-, PMD75-
地区/国家: International
认证机构: RM RS
附件/备件
大气补偿过滤口

Consists of: vent screw 304. Pressure compensation filter. O-ring EPDM, protection lid. Usage: housing T14, FMD71/FMD72/FMD76/FMD77/FMD78, PMC71, PMD70/PMD75, PMP71/PMP75. Housing F31, FMB50/FMB51/FMB52/FMB53, PMC51, PMP51/PMP55. Housing F15 w/o B1,BB,BD,BF,GA,ID,I1, FMB50/FMB51/FMB52/FMB53, PMC51, PMP51/PMP55.

Nr

40

Order code

71002865
成功案例
智能饮用水处理监测系统

有了Netilion Water Network Insights,如今,Oberzent水务主管无需驾车亲临现场,就能在基于云技术的仪表显示屏上了解水管网系统中的所有相关数据。

使用液态烃实现可靠的流量计校准

今天,Wintershall Dea公司可以在Endress+Hauser新工厂校准装置上使用液态烃校准Promass F科里奥利质量流量计,确保完全符合法规要求。同现场校准相比,成本显著降低。