Electromagnetic flowmeters
Proven flow measuring technology for all electrically conductive liquids in every industry
Electromagnetic flowmeters have been used throughout industries for more than 60 years. These meters are applicable for all conductive liquids, such as water, acids, alkalis, slurries and many others. Typical applications are monitoring of liquids, filling, dosing and precise measurement in custody transfer. The three million magmeters we've sold since 1977 need no maintenance and offer seamless system integration into your processes.

Electromagnetic flowmeters
Our product finder helps you to search for suitable measuring devices, software or system components via product characteristics. Applicator leads you through an individual product selection via application parameters.
In the industrial environment, electromagnetic flowmeters are primarily used in water management and in the processing, life sciences and food industries. In tunnel construction and mining, robust magmeters are often the only option for measuring highly abrasive ore slurries with entrained solids, sand-water mixtures, filler materials or bulk solids with the required accuracy.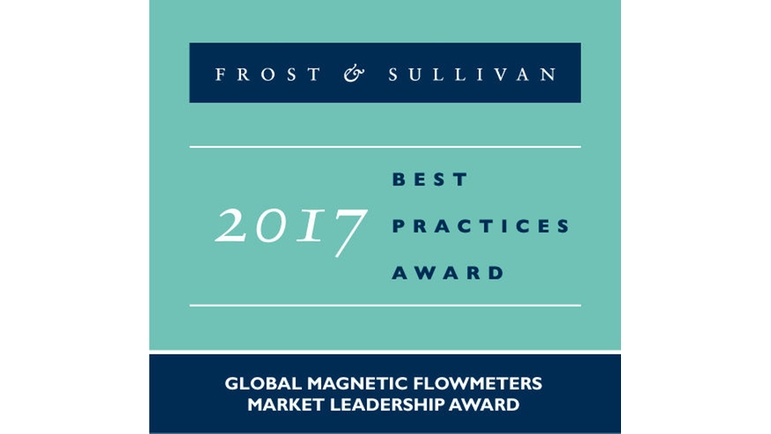 Electromagnetic flow measuring principle
Faraday's law of induction states that a metal rod moving in a magnetic field induces electrical voltage. This dynamo principle also governs the way electromagnetic flowmeters work.
As soon as the electrically charged particles of a fluid cross the artificial magnetic field generated by two field coils, an electric voltage is induced. This voltage, tapped by two measuring electrodes, is directly proportional to the velocity of flow and thus to the flow volume.
The magnetic field is generated by a pulsed direct current with alternating polarity. This ensures a stable zero point and makes the flow measurement insensitive to multiphase or inhomogeneous liquids, as well as low conductivity.
优势
The measuring principle is virtually independent of pressure, density, temperature and viscosity

Even fluids with entrained solids can be metered, e.g. ore slurry or cellulose pulp

Wide range of nominal diameters (DN 2 to 3000; 1/12 to 120")

Free pipe cross-section: CIP/SIP cleanable, piggable

No moving parts, maintenance-free