Green Steel: the future of steel-making
The pressure to reduce the carbon footprint of the steel industry is growing. Learn here, how Endress+Hauser can support you in producing Green Steel
Steel production is an energy intensive process. Therefore, it comes as no surprise that the environmental impact is significant, especially the CO2 emissions. But there is increasing pressure not just from the public or the government but also from customers and investors to reduce the carbon footprint. This forces the steel industry to come up with new ideas. Green Steel is the collective term for these innovative approaches.
What is Green Steel?
Three approaches have emerged to reduce CO2 emissions. Carbon capture means collecting the emissions from a blast furnace and then selling them to the chemical industry with which they can produce bioethanol or ammonia. A second option is the direct reduction of iron ore using H2 resulting in sponge iron that can be processed in either an electric arc furnace or in a converter to produce steel. Finally, using green energy sources decreases the carbon footprint of an electric arc furnace.
Carbon capture and utilization (CCU)

Direct reduction of iron ore (DRI)

Green energy sources
Learn more about steel-making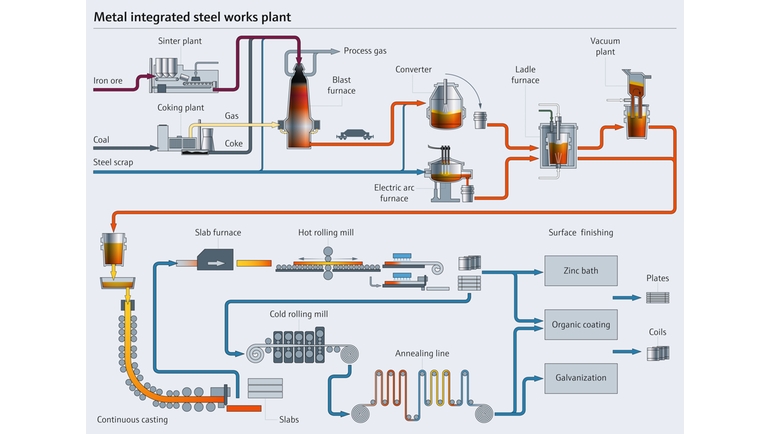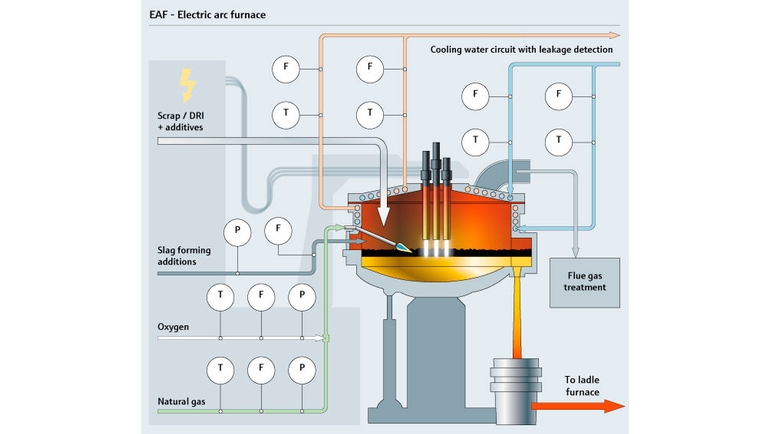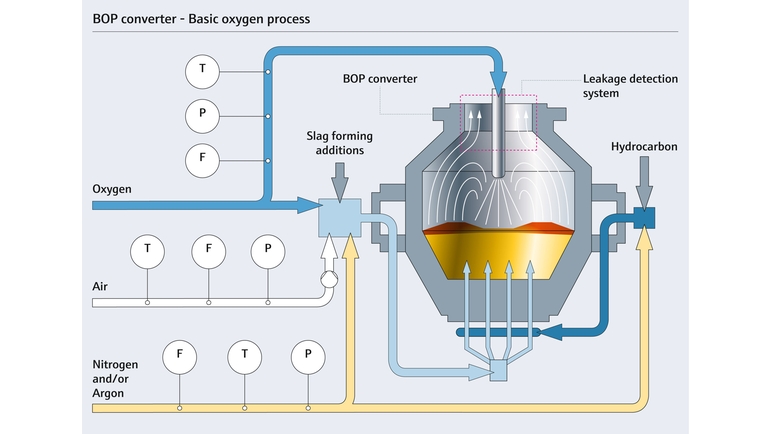 优势
Making the idea of green steel a reality will be a challenge. Investments will have to be made to balance out environmental impact and economic viability. Endress+Hauser is your ideal partner on this journey as we have the application knowledge in the steel industry and also decades of experience in both the energy and gas sectors. Plus, we have a dedicated offering of products and services in these industries.
95%

reduction of CO2 emissions by direct reduction with H2 and the use of green energy

50%

reduction of carbon emissions must be achieved by the steel industry by 2050 to meet the world climate goals.

14%

of the value of steel companies are at risk if they do not decrease their environmental impact according to a study by McKinsey.